I was very pleased to attend an event this evening to celebrate the award of the RIBA Gold Medal to Sir Nicholas Grimshaw, the opening of an exhibition of his practice's work upstairs at the RIBA, and a film made by a member (or maybe ex-member) of his practice.
In the course of the evening and from a supplement to the RIBA Journal, I learned more about his and his office's work.
His great grandfather was Sir George Anderson, a civil engineer based in Alexandria, and his father, Thomas Grimshaw, was an aircraft engineer. So, engineering is in the blood.
This is what he looked like as a child:-
He went to Edinburgh School of Art and then the AA in autumn 1962 where he was taught by Peter Cook, whose approach to architectural design gave him a 1960s conceptual freedom, and was inspired by Buckminster Fuller's geodesic domes.
After leaving the AA, he went straight into private practice jointly with Terry Farrell, which was unusual for an architect of his generation, many of whom went to work in the public sector on housing schemes. One of his first projects was 125 Park Road, a semi-industrial building, more like an office building than an apartment block, which is now listed and where he and his family lived for its first six years.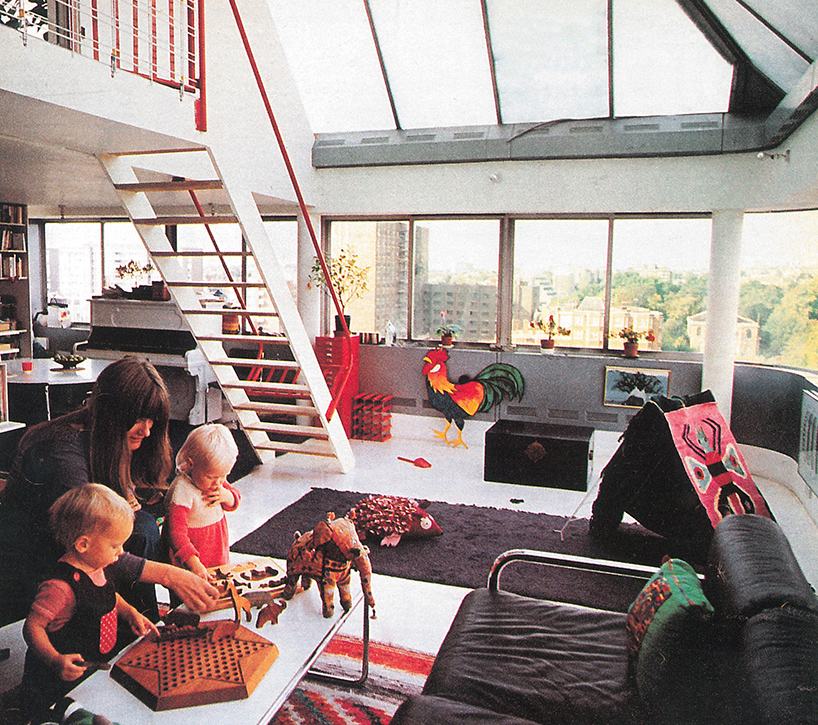 The first time I remember being really impressed by his work was his building for the Financial Times, just east of the entrance to the Blackwell Tunnell, with its great gleaming presses rolling in the night.
Next was the new terminal at Waterloo, curvaceous and sleek, using the language of nineteenth-century engineering to dramatic effect. It ceased to be the terminal for Eurostar in 2007, but is now apparently again in use.
Throughout the film, he showed how influenced he has been by the great engineers of the nineteenth century – Paxton and Brunel; by the work of Charles and Ray Eames; and by an interest in the use of industrial components and the quality of industrial detailing.
It was a pleasure to see the consistency of his approach to projects large and small and his constant sense of humour, teamwork and self-deprecation.